About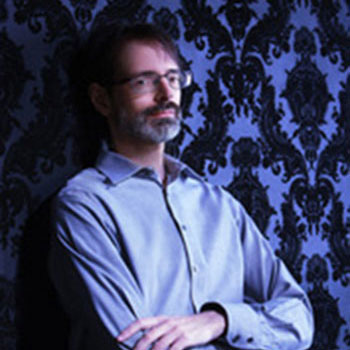 I don't have many stories of my life; all I am is a storyteller.
(True, there was my first job, as a motorcycle-riding librarian. Or being a technical writer for Mars missions and then for neuromedical devices, so I seem to be an honorary rocket scientist and brain surgeon. But a writer has to pay the bills somehow.)
Writing down the fantastic is the only thing I've ever wanted. I look at a car and wonder how it would fare in a screeching backstreet chase… or how it competes against someone who's just learning to fly. I want to capture what it's like to leap into the air and struggle to keep that getaway car in view, with the wind pulling tears from his eyes and what fears and joys are going through his head. Most of all, what it would take to make a very real person take that leap, and how deep I can put my reader into his viewpoint.
I invite you to take that leap with me. See what it's like to push through Paul's search for answers about his superhuman senses (Shadowed), or Mark's and Angie's aerial battles with… well, you'll see what what actually blocks The High Road as you read it.
I can promise you one thing: I'll use every emotion, the sound of every footfall (or its absence), every twist of pacing and why characters have to do what they do to make you believe you're caught up in an adventure that pushes them to their limits.
On the mean streets of magic, I don't hold back, and I never play fair.
(Journalists: for the Ken Hughes media kit, click here.)